<! --error popup start --> <! -- existing starts -->
E-Commerce Project Manager is urgently required for an 18 month contract in Riyadh, Saudi Arabia.
Ateca Consulting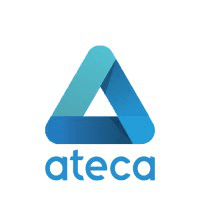 Keywords / Skills :
E-Commerce Banking Project Manager
---
Job Description
E-Commerce Project Manager
is urgently required for an 18 month contract in Riyadh, Saudi Arabia. This is an ideal opportunity to join a Global IT Consulting company deployed on one of their flagship customer projects. The following skills and experience is required:
10+ years overall experience

Successfully managed E-Commerce Banking projects in the Western World

Ample experience of banking sector and delivery through digital channels.

Conceptual knowledge of capabilities, limitations, and functional applications of information technology.

Awareness of latest technology solutions and trends in the IT Industry for business solutions.

Excellent understanding of Software development methodologies and architecture tools.

Thorough knowledge of Bank operations environment and technical infrastructure.

Must have worked as a Project Manager / Senior Systems Analyst/ Project Leader.

Ability to estimate effort and evaluate high level design and architecture.

Experience in information services group and system auditing.

Experience in developing, implementing and monitoring standards/ guidelines aligned by business objectives.

Solid Project Management experience with PMP certificate

Skills:
Good Documentation Skills.

Strong analytical and problem solving skills.

Good communication skills written and verbal.

Supervisory skills ability to motivate and develop subordinates and promote teamwork.

Ability to priorities activities and resources.

Ability to handle multiple activities simultaneously.

Good English language skills.

Specific Focus Areas:
Internet Banking

Mobile Banking,

E-commerce

An excellent package including Healthcare and Visa is included.
---
About Company
Ateca Consulting is a specialist IT and Telecoms Recruitment Company. From our headquarters in London a highly trained team of consultants work with clients around the world.

We have many of the world's leading organizations among our prestigious client list and are involved in some of the most high-profiled ICT projects Worldwide. Our excellent understanding of our sector and close relationship with our clients enables us to understand their exact requirements and provide bespoke strategies to ensure the right people are recruited at all levels of the business.

We work closely with clients regarding both contingency and project recruitment, offering contract and permanent resource solutions. Our market-focused approach has enabled us to build a database of highly skilled consultants, many of whom have been introduced to us through personal referral and therefore are rarely on the open market. All candidates are fully referenced before being submitted to any client.

Through our many years of experience we have learnt to understand what our clients need and to match that need with speed and accuracy. We know that in a competitive market place it is important to be flexible, reliable and responsive and this is what defines our service.
Career Advice to Find Better
What can I do when my salary history makes me really expensive in my current job market? I dont want to take a huge salary cut, but I am not having success interviewing.
Ironically, years of experience or having valuable expertise can sometimes put you in a tough spot and leave you feeling frustrated and discouraged. You cannot control where