<! --error popup start --> <! -- existing starts -->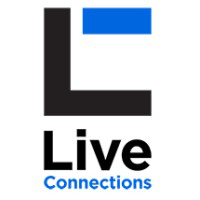 Keywords / Skills :
Software Sales, erpERP sales, Software selling, Solution sales, Software solution sales, IT sales, Managed Services, Infrastructure Services, Datacenter, Software Services Sales
---
Job Description
Should have done large Enterprise deals , Should have geographical strengths in Dubai and OMan , Should have worked on a minimum target of 3 to 5 mil USD . Should be a self starter . Must have the acumen to establish rapport with large accounts and win the customers trust . We also prefer candidates with vertical focus such as Banks, Oil &gas , Govt and SME .

---
About Company
Live Connections is a search agency that specializes in finding and placing professionals across all industrial sectors. With an extensive background in recruiting, we understand the pitfalls and frustrations of recruiting high-calibre individuals. We also understand the tensions and pressures that can frustrate a professional in his or her search for the right job. With a crack team of result-oriented professionals, we help connect the job-seeker and the Employer and make a match that satisfies both.

With our extensive experience in consulting and recruiting for the emerging enterprise, Live Connections is poised to bring the best solution to both sides of hiring - the job-seeker and the Employer

(Obstacles are what you see when you take your eyes off the goal)
About Recruiter
nisha basheer
senior consultant
Live Connections
...
Skills I hire for
corporate relationship manager, sales manager, project manager
Followers(974) | Active Jobs(2)
Follow
Career Advice to Find Better
What can I do when my salary history makes me really expensive in my current job market? I dont want to take a huge salary cut, but I am not having success interviewing.
Ironically, years of experience or having valuable expertise can sometimes put you in a tough spot and leave you feeling frustrated and discouraged. You cannot control where
Oracle Sales Consultant
Royal Technology Solution
Sales Consultant,Sales Engineer,Sales Representative,Relationship manager,Business Development Manager
Abu Dhabi, Dubai
3 - 5 years
---
SALES EXECUTIVE
Foodlinked.com
Persuation Skill Communication Skill Markeying Skill Team Work
Other - United Arab Emirates
0 - 3 years
---
Business Development Manager
Monster.com - India
"Corporate Sales, Enterprise Sales, B2B Sales, Large accounts, Solution Sales, Client Acquisition
Dubai
1 - 5 years
---
Outdoor Sales Executive
Axiom Telecom
Outdoor Promotion,sales,Sales Promotion,Telecom,Banking Sales,Insurance,Financial
Abu Dhabi, Dubai
1 - 5 years
---