<! --error popup start --> <! -- existing starts -->
Senior SAP ISU Solution Architect urgently required in Al Khobar, Saudi Arabia
Ateca Consulting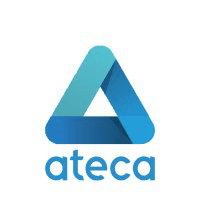 Keywords / Skills :
"ISU", "IS Utilities", "SAP Utilities", "FICA", "SAP ISU Billing", "Business Master Data", "Technical Master Data"
---
Job Description
Senior ISU Solution Architect
urgently required in Al Khobar, Saudi Arabia. 15+ years of experience with minimum 10 years of hands on SAP Implementation experience.
If you do not have SAP Utility experience you will not be accepted, please do not apply.
Requirements:
15+ years of experience with minimum 10 years of hands on SAP Implementation experience.

Should be primarily a SAP ISU Billing Skilled person with complete understanding of Business Master Data, Technical Master Data, all SAP ISU billing ( Rate , Schema , Rate Determination, Operands and Variant Programs including all kinds of FACTS and integration of FICA components in Schema).

Must know intricacies of Device Management and its impacts and controls on ISU Billing.

Strong knowledge of end to end process and scenarios commonly designed in a regulated large electricity distribution company. 

Implementation experience from customer premises..

Complete understanding of SAP ISU Billing / Invoicing and FICA integration areas.

Must be aware of Customer Services commonly impacting ISU billing ( New Connection requests, disputes, reversals etc) 

Understanding of Integrated solution via multi channels like Customer Self Service, Call Center Operations, Mobile applications, and meter reading via handheld devices is an added advantage 

Hands-on understanding of RTP ( Rear Time Pricing), AMI , EDM (Energy Data Management) is a key advantage. 

Having understanding of rebates and discounts impacting ISU Billing via schemes launched through CRM Marketing or Key Accounts Management initiatives launched via CRM Sales will be expected. 

Strong knowledge of the detailed steps and dependencies of ASAP methodology..(should be familiar with components of key documents like BBP/BPDD, FS & TS, Testing Scripts, Configuration Documents, EUT manuals, BPP ( Business Process Procedures) etc) 

Must be aware of basic quality controls implemented in a Program viz: Traceability matrix etc. 

If you have the necessary experience, please apply immediate consideration.
---
About Company
Ateca Consulting is a specialist IT and Telecoms Recruitment Company. From our headquarters in London a highly trained team of consultants work with clients around the world.

We have many of the world's leading organizations among our prestigious client list and are involved in some of the most high-profiled ICT projects Worldwide. Our excellent understanding of our sector and close relationship with our clients enables us to understand their exact requirements and provide bespoke strategies to ensure the right people are recruited at all levels of the business.

We work closely with clients regarding both contingency and project recruitment, offering contract and permanent resource solutions. Our market-focused approach has enabled us to build a database of highly skilled consultants, many of whom have been introduced to us through personal referral and therefore are rarely on the open market. All candidates are fully referenced before being submitted to any client.

Through our many years of experience we have learnt to understand what our clients need and to match that need with speed and accuracy. We know that in a competitive market place it is important to be flexible, reliable and responsive and this is what defines our service.
Career Advice to Find Better
What can I do when my salary history makes me really expensive in my current job market? I dont want to take a huge salary cut, but I am not having success interviewing.
Ironically, years of experience or having valuable expertise can sometimes put you in a tough spot and leave you feeling frustrated and discouraged. You cannot control where