<! --error popup start --> <! -- existing starts -->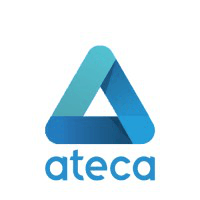 Keywords / Skills :

Data Engineer
---
Job Description
The data engineer will require high level competence in Data & IT development and have ability to strategize among proven technologies to meet critical business needs.
Create and maintain optimal data pipeline architecture.

· Creating and operating in Hive Metastores; parquet, XML etc.
· Knowledge with data ingestion & data preparation via Apache Nifi / HDF.

· Data administration, auditing and security on Hadoop platform

· Development of custom Nifi processors in JAVA.

· Modelling for HDP and Hadoop search platforms.

· Data modelling for HDP and elastic search platforms.

· Writing SQL queries for hive and spark.

· Apache Storm and Kafta.

· Apache Spark and resilient distributed datasets (RDD) for in-memory processing.

· Data transformation, enrichment in Nifi & HDF


---
About Company
Ateca Consulting is a specialist IT and Telecoms Recruitment Company. From our headquarters in London a highly trained team of consultants work with clients around the world.

We have many of the world's leading organizations among our prestigious client list and are involved in some of the most high-profiled ICT projects Worldwide. Our excellent understanding of our sector and close relationship with our clients enables us to understand their exact requirements and provide bespoke strategies to ensure the right people are recruited at all levels of the business.

We work closely with clients regarding both contingency and project recruitment, offering contract and permanent resource solutions. Our market-focused approach has enabled us to build a database of highly skilled consultants, many of whom have been introduced to us through personal referral and therefore are rarely on the open market. All candidates are fully referenced before being submitted to any client.

Through our many years of experience we have learnt to understand what our clients need and to match that need with speed and accuracy. We know that in a competitive market place it is important to be flexible, reliable and responsive and this is what defines our service.
Career Advice to Find Better